See the EBS-260 in Action
The EBS HANDJET is available in 2 seperate models. The HANDJET is an innovative Ink-Jet System. After continual intensive research and further development, we are now able to introduce the fully versatile, cable-free HANDJET EBS 250, and the HANDJET EBS 260 multiline Ink-jet printing systems.
Our products are the portable, ultra-compact and light INK-JET printers equipped with print-head with electromagnetic valves; they are battery operated and radio-controlled. This unique device has been created to satisfy users for whom the freedom of product marking, coding and labeling in terms of place and time is the fundamental criterion. It is also the device for users who demand low purchase cost, cost-effective operation and not excessively sophisticated practical functions. However, the model HANDJETS offers all basic capabilities of INK-JET type printers and then some.
The EBS HANDJETS with their patented print technology replaces antiquated hand coders (such as stencil machines, stamps and roll coders, laborious and expensive in use and problematic with ink management).
By using solvent-based inks in an array of colors, the HANDJET EBS-250 provides fast, clean printing on a variety of corrugated materials, in addition to metal, glass and plastic substrates. The unit's high-volume ink-jet cartridge efficiently provides up to 100,000 characters with a dot matrix of 7×5.
The EBS-260's print height of 32 dots with print heights up to 2.2" and will provide one to four separate lines of code. We've increased the capacity of the ink cartridge to up to 200,000 characters in a 7x5 matrix. Single- or multi-line messages from .276" to 2.2" high can be printed on both porous and non-porous substrates. It's ideal for imprinting corrugated, paper, film, foil, glass, metal, lumber, concrete, and many other surfaces.
The EBS-260 is programmable right on the unit. No more running to the computer to program your Ink-Jet printer.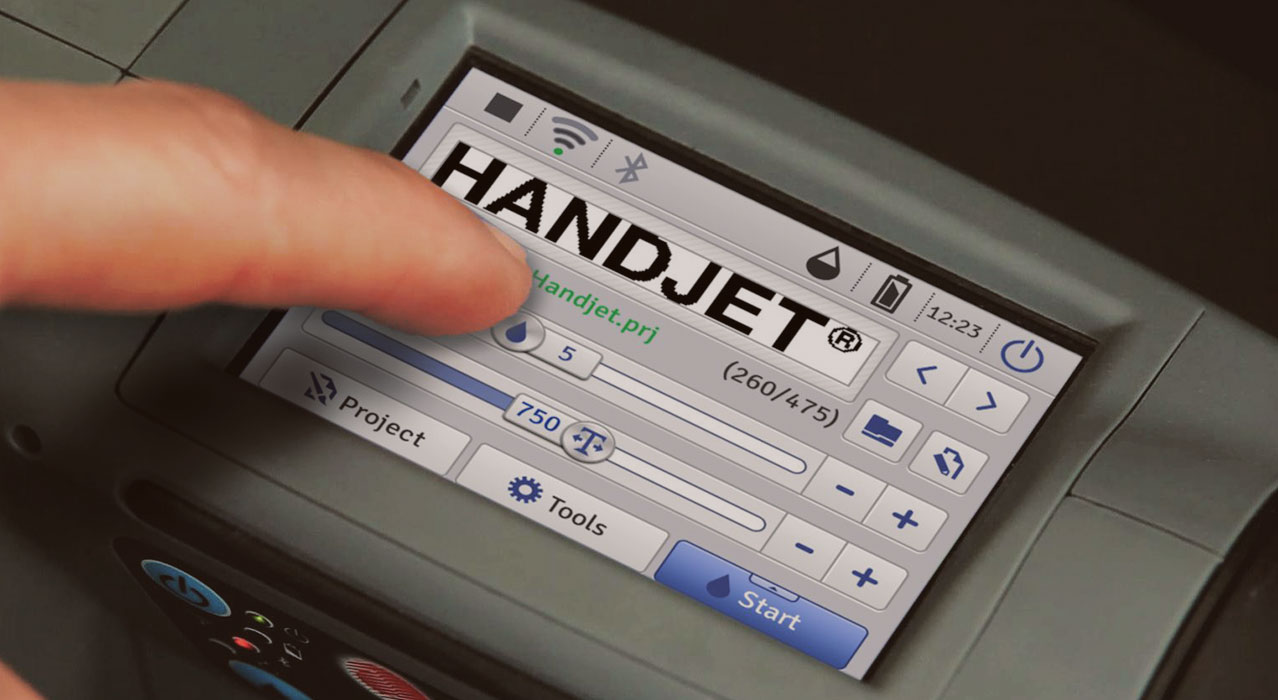 Watch the unit in action - Part 1
Watch the unit in action - Part 2
For more information, an onsite demo, or a price quote call our Solution Experts today. 888-261-9178 or click here and fill out the on-line form.
Making durable and legible prints on a variety of types of surface, smooth, porous and also uneven surfaces of irregular shapes, such as pipes, barrels, bags, boxes, construction materials

The EBS 260 can print multiple lines of information in a varity of fonts: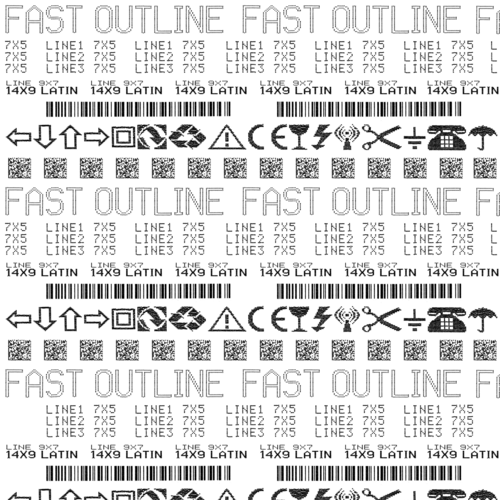 Both EBS units work with a wide range of colors and inks: