Mobile Computer
Anyone who has worked a double shift in a busy storefront knows that the toughest conditions aren't always in the warehouse. And in today's business climate, every logistics manager is looking for faster, more efficient ways to move goods down the supply chain. That's why the MX8 is built for a vast array of intensive, fast-paced data collection tasks— from warehouse operations to the retail environment.
The MX8's user-friendly ergonomics include a removable, easy-grip handle with two-finger trigger and molded rubber grip for full shift comfort. Inside, there's a whip-smart Microsoft® Windows® Mobile or Windows® CE operating system connecting with Bluetooth® wireless connectivity and an 802.11 a/b/g radio. The MX8 also ships voice-ready with ToughTalk™ technology, a specialized combination of advanced audio circuitry and noise-canceling features.
The IP54-rated MX8 packs all the features you need into a compact size that lets you take it everywhere.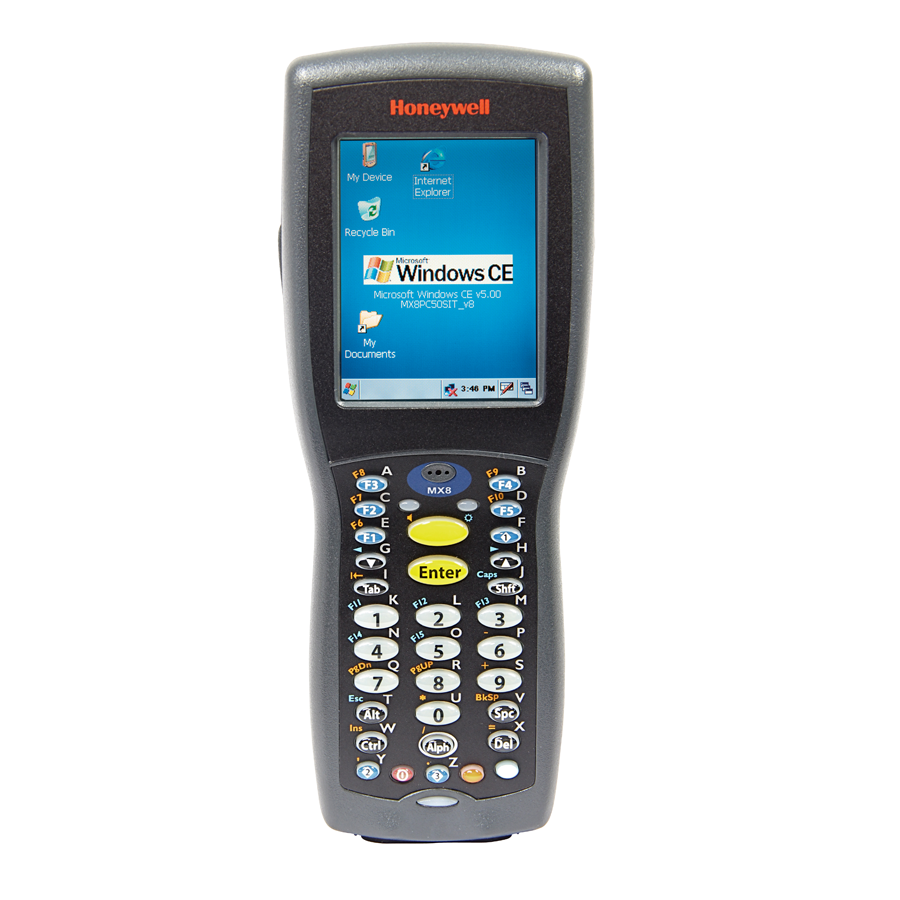 Features

User-Friendly Ergonomics: Lightweight design with removable handle improves worker productivity on any supply chain task
Customizable Keyboard: Fully mappable keyboard enhances ease of use
Economical, Rugged: Provides a low total cost of ownership in the light industrial supply chain with an IP54-rated design that can withstand multiple 4´ drops to concrete and 500 0.5m tumbles
ToughTalk Ready: Provides ease of use with a specialized combination of Honeywell's trademark rugged system design, advanced audio circuitry and noise-canceling techniques