You know your IT team is powerful; but that power is diminished with every task and request that piles up on their desks. That's where Primary Marking steps in – we provide the services that is needed for you to get up and running, and stay running, ensuring that your great and all-powerful IT team avoids the day-to-day support of operational systems and instead delivers a strategic and competitive advantage for your company.
Contact one of our professionals to find out how we can help or call 888.261.9178 to speak to someone immediately.
Deployment Services
Hardware Inspection
Battery Charging
Staging and Configuration
Systems Testing
Software Loading
Cellular Activations
Kitting
The right blend of deployment services means you're up and running as soon as the device arrives. Need any of these? Contact us now!
WWAN Communications - Be Connected
Wheather you're activating new line or porting an existing one, WWAN communication adds an additional layer of complexity to your deployment. As part of our development services, Primary Marking will handle the activation of your new device - removing the guesswork and obstacles in carrir selection and WWAN deployment. For WWAN activation and management, Primary Marking provides:
Corporate mobile policies (establishment of best practices)
Unbiased use case analysis
Plan Selection

Rate Comparisons
Voice and Data Plans
Custom Data Plans

Activation

Nationwide Roll outs
Multi-Carrier Roll outs
Porting
Detailed Reporting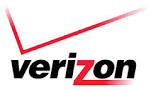 Support Services - Maximize Up time and Productivity
The right support services mean you avoid any disruptions or downtime, and maintain productivity and security. Primary Marking's Deployment and Support services ensure your end users maximize the use of your investments in technology, directly impacting:
Productivity
Employee Satisfaction
Customer Experience
Let us handle the details so your IT staff can focus on making more money for your organization. Contact us now!
Software Services
With 20 years of experience, Primary Marking is a proven software services leader. Primary Marking's in-house software engineers are experts in integrating applications designed to complement your business environment – from basic to full-scale, enterprise rollouts. Prior to suggesting a custom solution, we work closely with our trusted group of industry leading Independent Software Vendors to determine if a proven Commercial Off-the-Shelf solution fits your needs.
Software Requirements Specifications
Mobile applications
Web-based applications
GPS-enabled tracking applications
Software integration across multiple systems
Wireless Services
Wireless technology is essential for getting accurate, real-time information when and where it's needed. At Primary Marking, we understand your wireless system depends on the reliability, responsiveness, and the security it provides. We offer a full range of services to make sure that your network is designed and deployed for maximum optimization and security.
Site surveys
Network design
Network installation
Network security analysis
Optimization studies
ERP network integration
Struggling with old, out-dated wireless? Your business could be at risk! Contact us today!
RFID Services
Primary Marking Systems, Inc. is a full-service RFID provider – we handle design, hardware, software, deployment, and support.
How much could you save with RFID? Trust our experience – learn more now.